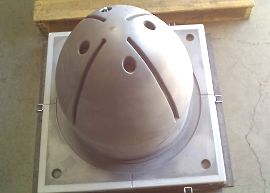 Composite hybrid tooling, layup tooling with heating and cooling system.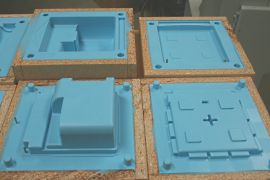 Silicon rubber tooling.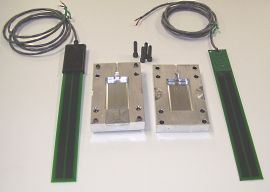 Aluminum overmolding tool.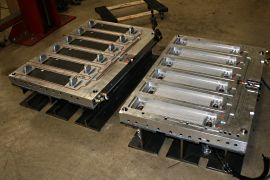 Billet aluminum tooling with heating / cooling and hydraulic ejector system.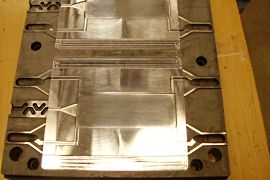 Hardened tool steel tool.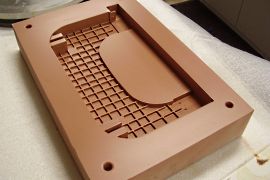 Soft tooling master pattern.
Tooling

Tooling is the most important part for molding quality parts. Part design must be optimized for the molding process to yield high quality parts. RPM Norcal has manufactured more the 1,000 molds; we have the experience to aid in tooling design to mold the best quantity parts possible.
We have many type of tooling options to help customers mold custom parts while keeping the tooling costs in line with the number of parts required over the life of the program.
Tooling media's we offer, from lowest to highest quantities of parts required:
Direct machined wax or polyurethane tooling - 1-100 parts
Cast silicon tooling- 1-100's of parts
Cast composite tooling 50-1000's of parts
Direct machined aluminum tooling 100's-10,000's of parts
Undercuts, window, bosses, ribs and threaded inserts are no issue for any type of tooling methods. Contact RPM Norcal to review your tooling requirements.