Manual machining of insert pins for master molds.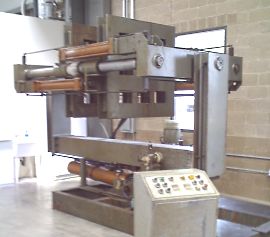 75 ton RIM 2 axis tilting production press.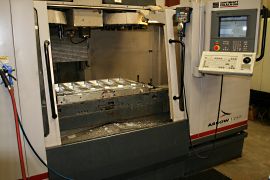 3 axis CNC milling on aluminum tooling.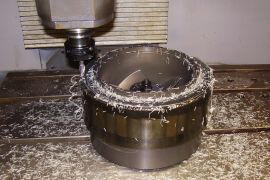 Secondary operations on molded parts.
Services Offered

CNC Vertical Machining
Direct machined prototypes
Master patterns
Machined molds
Assembly parts
Fixtures
Machining / Grinding
Turn parts up to 16" OD
Up to 40" long parts
Blanchard / surface grinding
Milling 60" x 30" X 35" tall
Prototype Parts
Direct machined prototypes
Master patterns to molded parts, soft tooling
Master patterns to molded parts, hard tooling
Direct machine tooling (simple designs) to molded parts
Methods of Moldings
Vacuum formed parts
Pressure formed parts
Cast urethanes
LIM (Liquid Injection Molding)
Injection molded polyurethanes
RIM (Reaction Injection Molding)
Materials
Masters or prototypes machined from stock shape polyurethane's
Thermoplastics
Thermoset plastics
Cast urethanes
Silicones
Families of systems from structural solids, structural foams, solid elasomerics, and foamed elastomerics
All type of composite systems from fiberglass, carbon fiber, mineral fillers, and syntactic type foams.
Contact RPM
for physical material properties for your project requirements.