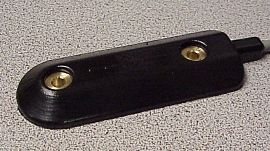 Overmolded sensor switch, molded with high impact and abrasion resistance Polyurethane.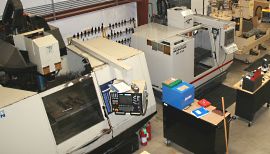 RPM is a leader in innovations, our R&D research is always on the move.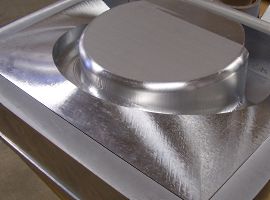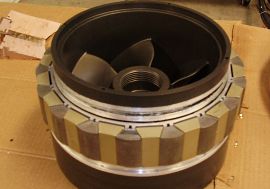 About RPM Norcal

RPM Norcal, Inc. has 25 years experience in custom molded polyurethane parts.
Services
CNC Machining.
We offer both milling and turning of plastics and metals. 3D shapes are no problem for our advance CAD/CAM systems. With multiple machining centers we can offer quick turns on completed assemblies for tradeshow, marketing concepts, and fit and function models to make sure your design is completely correct before ordering your hard tooling.
Vertical Machining up to 60" X 30" X 25"


CNC Turning up to 16" diameter.


Plastic Molding Services.
For the simplest of covers and parts, we offer thermoplastic vacuum forming and pressure forming for higher details.
With our complete in house CNC's secondary operations for bosses, windows, rids, and inserts are no problem.
For molded interior and exterior features, we offer cast urethane molding for the quickest lead time, LIM (Liquid Injection Molding) and standard RIM ( Reaction Injection Molding) for the higher production part requirements.
Our molding methods are different then the rapid prototype approach, we use high tolerance machine pattern sets to cast our composite hybrid tooling, giving you the best quality in the shortest time possible. On simple parts we use direct machined aluminum tools for the best tolerances and overall finish. These tools produce 100's of parts not 10's.
We have all kinds of tooling options depending on your part and quantity requirements from the simplest of vacuum forming tools, to the high detail of LIM moldings. We offer soft silicon molds to hard cast epoxies, to machine billet aluminum. We have the right fit tooling for every budget and shape.
Call or email to discuss your project requirements.
Email link: Click here
Need to send a CAD file? Please contact us.