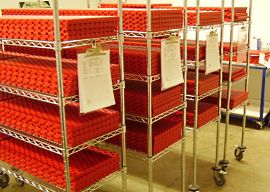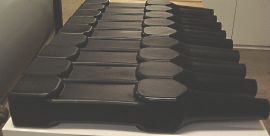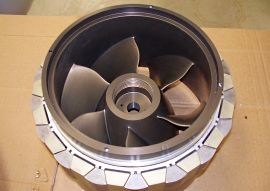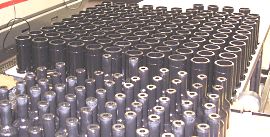 Applications

Polyurethanes are used in a number of applications. Because the material comes in so many types of mechanical properties, they are widely used in the following types of products.
Automotive: Dash, seats, bumpers, door panels, overmolded window seals, weather strips, and steering wheels.

Industrial: Tractor bumper, fenders, forklift covers, cable protectors, over molded PC boards, impact cushions, vibration bumpers, wheel chocks, material handling rollers, wheels, tracks, pump housings, and man hole covers.

Commercial: Refrigerator doors, solar panels, rock climbing walls, electronic encapsulations, skylights, home building supplies, insulation, simulated wood trim, doors and windows frame work.

Recreation uses: Water skis, snow skis, Jet Ski's, snowmobile, recreation vehicles, marine, boat dashes, seats, and skate boards.

Electronics: Because of the very low pressures and temperatures of processing, electronic components can be overmolded. Products like logic controllers, door switches, solar panels, cards, sensors, transmitters, receivers and batteries. Automotive electronics and readers can be protected from temperatures, sun rays, moisture, and vibration environments.